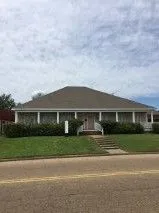 Carl H. Boykin, D.D.S. Jackson Dentist
4793 McWillie Dr,
Jackson, MS, 39206, US
(601) 366-4891
Our office is open Monday through Thursday, with hours that can accommodate most any schedule. We know that your time is important, and we work to ensure your visit is scheduled as professionally and quickly as possible.
Office Hours
Monday - Thursday
8:00am - 5:00pm
Closed for lunch 12:00 pm-1:00pm
Emergency and After Office Hours:
Dental emergencies are never convenient or timely. At Dr. Carl Boykin's officewe are committed to our patients' dental health no matter what time of day or night. If you are a current patient, and have a dental emergency after regular office hours, please call us at
(601) 366-4891.
PAYMENT OPTIONS
You can pay for your office visits and any treatments by cash, check, credit or debit card at the time of treatment. We also accept most major dental insurances. To discuss your payment options or insurance coverage, please call (601) 366-4891.

For your convenience, we are pleased to accept many patient financing options. Click each payment options for more information.